It's time to soar
With the NEM changing faster than a peregrine falcon, the hope of exceeding targeted returns for the new breed of energy assets can appear to be in freefall.
It's a difficult time. First movers into the market set the standard for returns and business cases have been built on a scenario with less competition and regulation. But like any maturing market, the rules are being laid down and more is expected from the new entrants.
There are still plenty of returns to be had and opportunities to be taken by those who actively manage their operations and rise to the challenges being laid down.
Agility is of the essence plus a specialist partner who wants you to succeed. That's why in 2019, James (bringing infrastructure expertise) and Jonathon (bringing energy market expertise) joined forces to create what the NEM needed.
Overwatch was established as a guide with 24/7 oversight and active response to ensure the returns on the next flock of energy assets soar.
We do this by recognising that some of the biggest barriers to your success come not from the panels, turbines or batteries, but where you have to sell your product – in the NEM.
An eagle-eyed guide: Overwatch brings together over a century of energy operations expertise in the NEM. The team live and breathe the NEM. From bidding strategies, the latest regulatory changes or day to day operational challenges, with Overwatch's experts you are tapping into people who are keeping an eye out for your assets and will guide you through the complex world of the NEM.
24/7 oversight: Your asset doesn't care if it's 5pm or 5am, but you and your team probably do. Overwatch is a 24/7 operation staffed by our experts to keep your returns flowing as smoothly as your sleep.
It's time to soar: With some of the best people and systems, we actively maximise your revenues but also minimise your costs – and we act as soon as the market changes.
Overwatch was designed so your assets perform better and you can enjoy being a step ahead.
So if you are an investor, asset manager, developer or O&M contractor who would like to get the most out of your investment and to have your next clean energy project perform, then we'd be pleased to tell you more.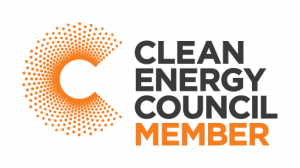 Clients